Davide Stucchi
--> various artworks from 2017 and 2020

(All images are courtesy of the Artist and Deborah Schamoni Gallery)

Working mainly in sculpture, Davide Stucchi's works involve minimal interventions in and subtle manipulations of existing materials to investigate the body, its social functions and representations. Stucchi's installations follow directed movements and set ups, where objects follow traces and materialize absent bodies inscribed with private and intimate feelings and memories. The confrontation of exterior realms such as fashion or advertisement and domesticity, in Stucchi's work, is often drawn upon to question and interfere in representations of queer masculinity, sexuality and intersecting class relationships.



/Greek belts, 2020

Bubble wrap, tape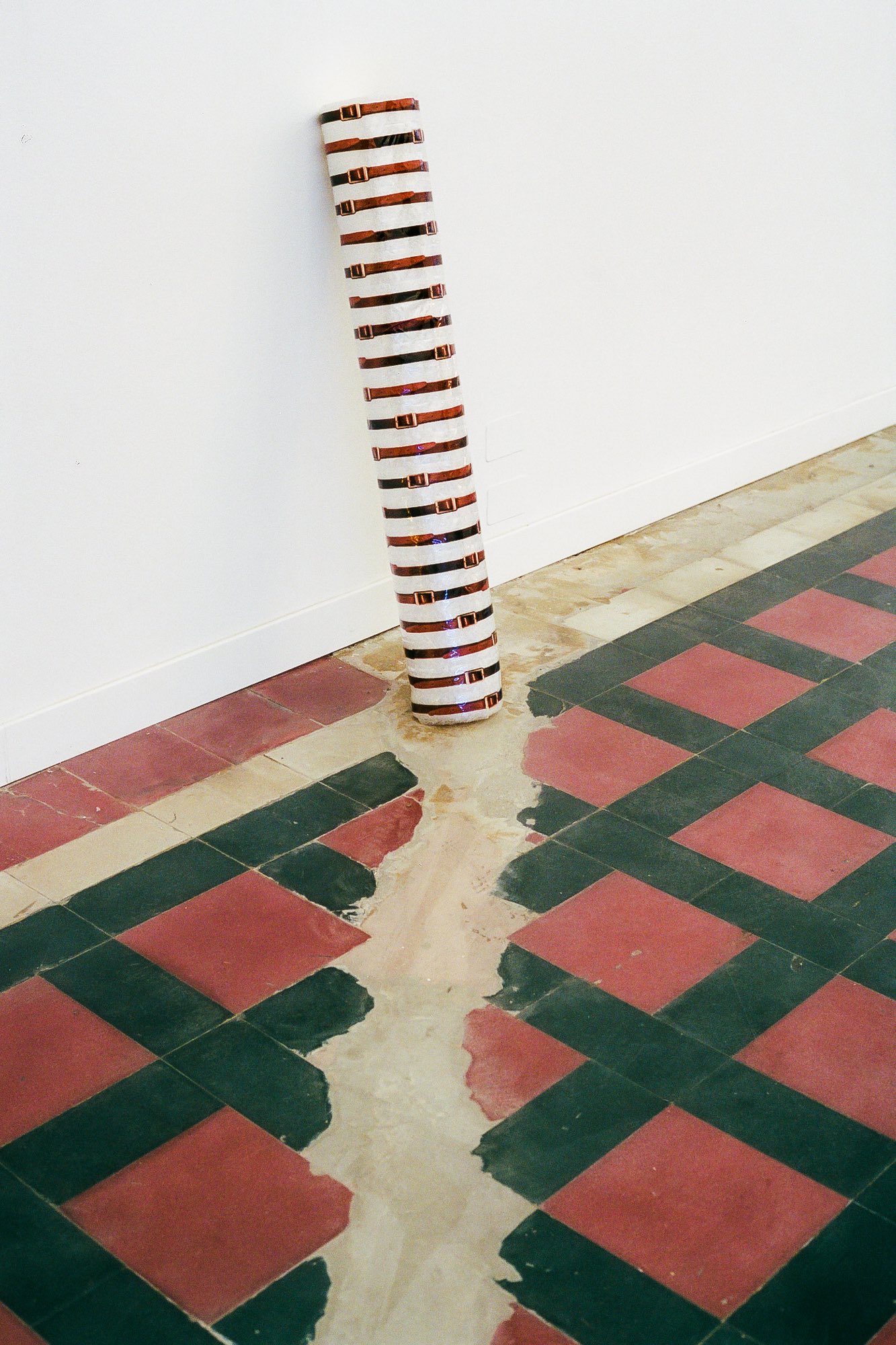 from the exhibition:
All clothes artists' own, curated by Davide Stucchi at Galerie Gregor Staiger, Milano
//WW (Walkwear) II, 2017
Y-project oversized folded jeans, stairs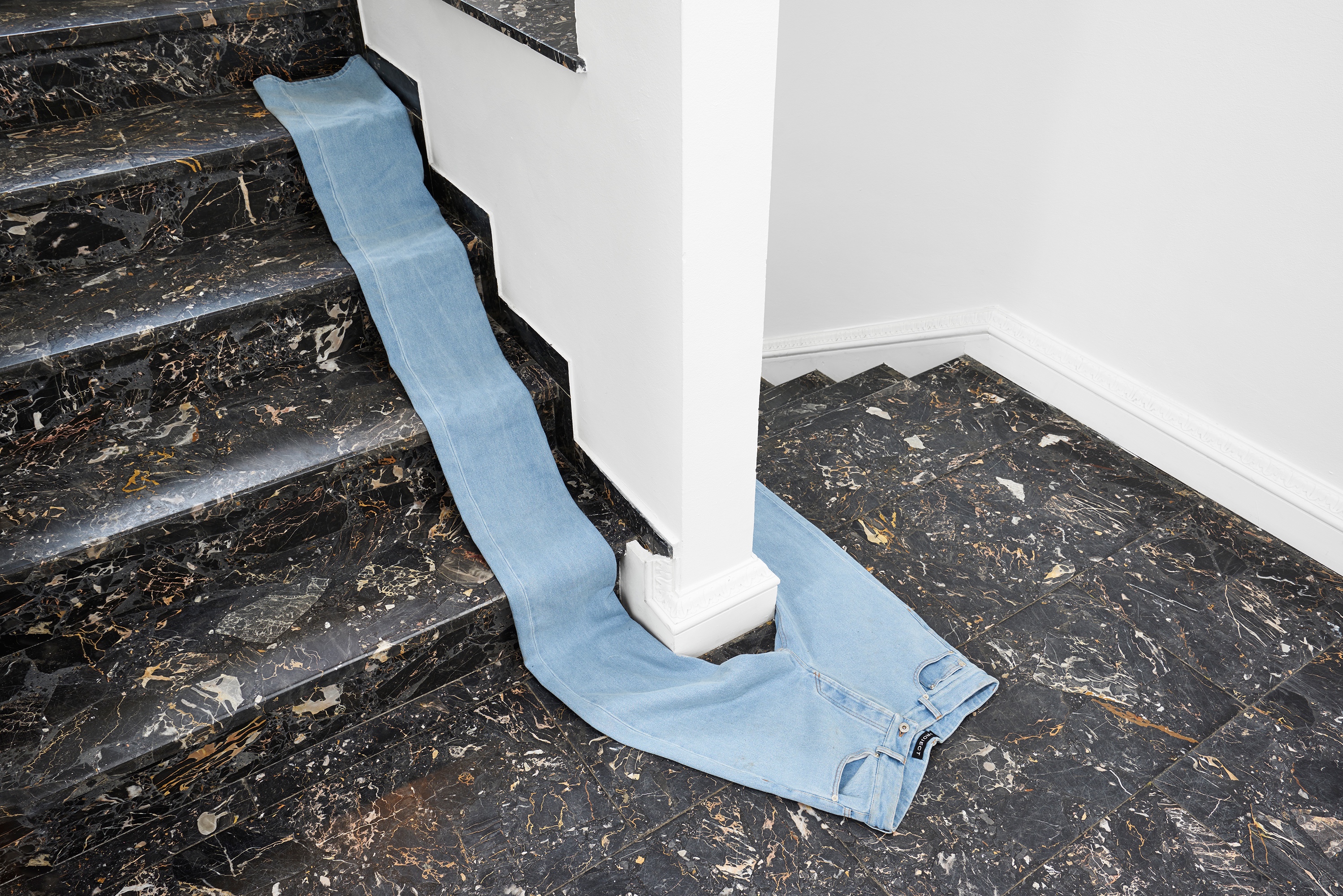 WW (Walkwear) I, 2017
3 pairs of Mattel doll jeans

Naso (Pisello) I, 2017
Aluminum hanger

from the exhibition:
Davide Stucchi at Galerie Deborah Schamoni, Munich