ALOHA SHIRT
aka the Hawaiian shirt by Stefano Canto

#limitededition #preorder #tailoredshirt



In the graphics of the Hawaiian shirts - initially named ''Aloha Shirt'' in the 30's - we can find dream landscapes that have inexorably become a part of our collective imaginary associated with travelling and uncontaminated destinations. The name of this item, that has recently sprung up again in fashion, has little to do with Hawaii and in reality features a combination of images associated with Japanese, Filipino and Portuguese immigrants.
Their distinctive traits are the vivid colors and multicolored fantasies, often of the tropical and floreal kind. Yet the landscapes are heavily stereotypical and distant from the realities of the places they claim to depict. The series Aloha Shirt aims to reflect upon and highlight this discrepancy between reality and iconography, through the introduction of architectural structures in reinforced concrete and skeletons of unfinished buildings, seamlessly mixed between the coconut palms, white beaches, surfers and tribal boats.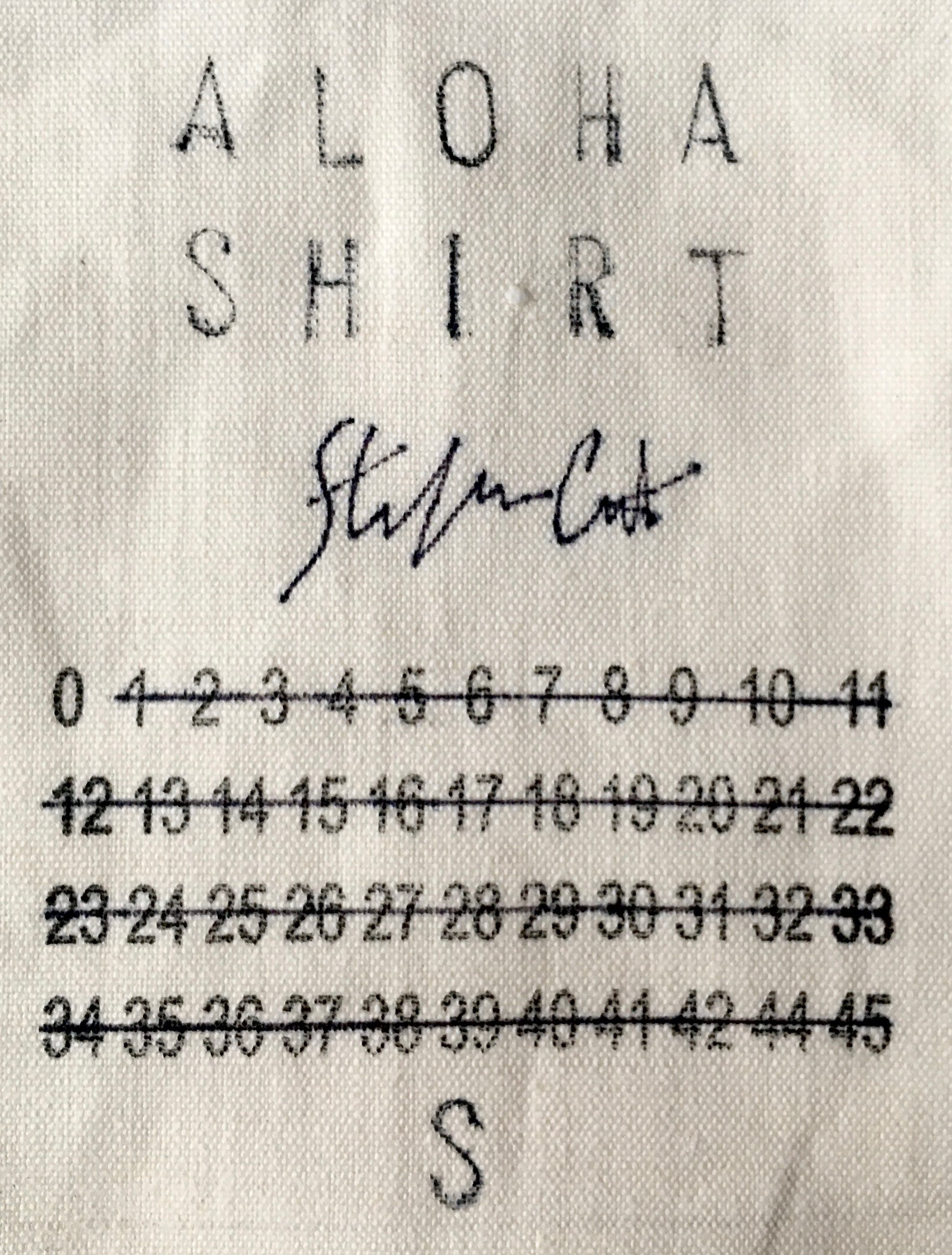 The project comes in a limited edition of 45 Hawaiian Shirts, each of them numbered and manually signed by the artist himself.
The shirts are made of cotton, featuring bespoke digitally printed graphics.
Each of them is sartorially produced in Italy following an original 1950's model.

.
If you wish to purchase one of them, or simply wish to have more info about this project, get in touch ︎

here
or directly add them to your shopping cart

Since this is a tailored shirt, we will be shortly in touch with you after the payment, in order to ask you any size and measurement needed to customise your shirt.