Loredana Longo
︎Happy Birthday (artist duo with Giuliana Lo Porto)
︎Oh Happy Days
︎The Skin is the Limit
all images are courtesy of the artist


/Happy Birthday (2006)
by COD.1.3. (Loredana Longo and Giuliana Lo Porto)

The composure and the austerity in the composition of these grotesques pictures document the performance held in 2006 at the Van Nagsael Museum (Rotterdam, Netherlands).
United like two Siamese twins, Loredana Longo and Giuliana Lo Porto (COD.1.3) were forced inside a single dress that limited their movements, unnatural and disjointed in the continuous and exhausting adaptation of one's body to that of the other.
They were unable to look at each other and forced to perform the same actions. The thought, the changes, the character, the movements, the tastes of one individual cannot coincide with those of another: even the most complete fusion between two people leads to moments of contrast.
//Oh happy days (2005)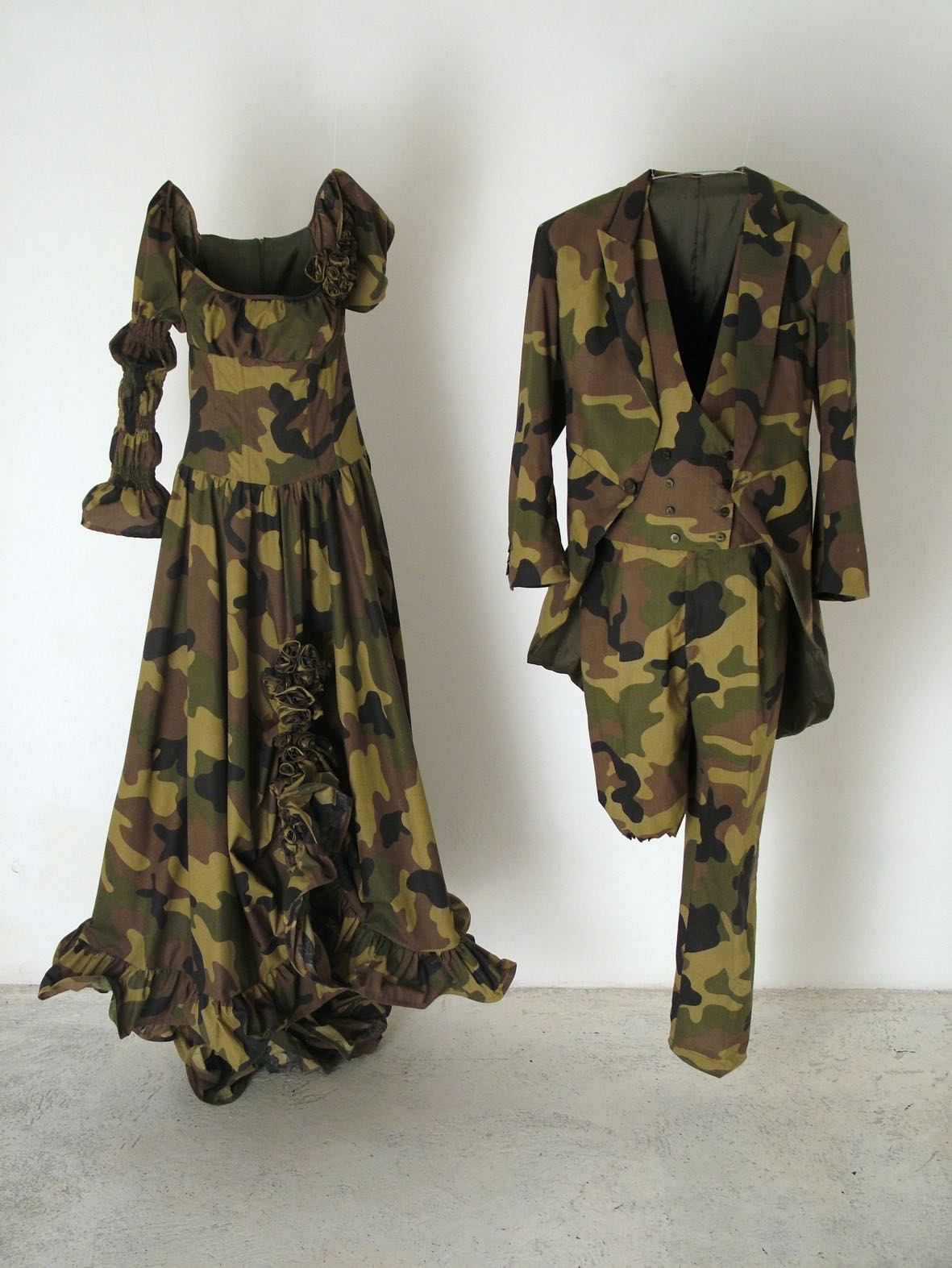 Formal dresses in mimetic cloth, iron thread

A tight without a leg and a wedding dress without a sleeve, sewed on mimetic fabric, are the formal dresses of two amputated newlyweds, the unlikely characters of a war scenario, give life to a bleak portrait of a moment of joy.
"Oh Happy Days" was one of the fifteen artworks Loredana Longo presented on the occasion of her personal show "Estetica della distruzione" held in 2005 at Galleria ArteContemporanea in Catania.
///Inside|Outside (1999)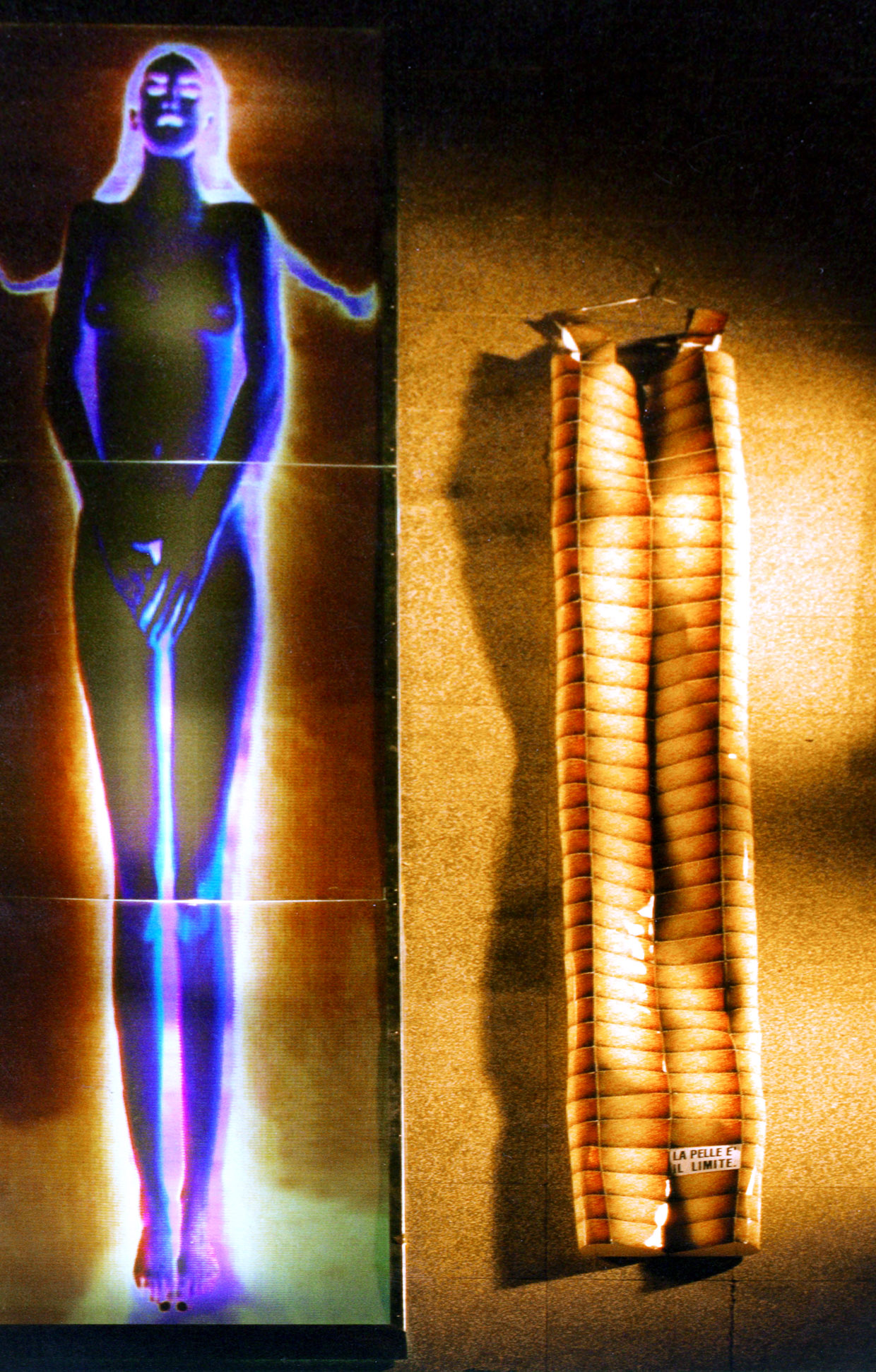 La pelle è il limite (The Skin is the Limit) is a 510 cm long dress which represents the physical result of the investigation of the body through the use of video and photography. It is composed of hundreds of pictures taken from a video, a tautological process where every picture represents the same detail of the skin of the artist, and where every picture is composed of hundreds of pixels, for the mere nature of digital photography. The installed work included the dress and three negatives of the body of the artist, three times larger than her real dimension, mounted on light boxes.