Darius Dolatyari-Dolatdoust
a collaboration with LOTTOZERO
Text by Darius Dolatyari-Dolatdoust
︎︎︎Moving Landscape (+ I Become Them), 2019/2020
︎︎︎Wearing the Dead (costumes + performance), 2019

<<I believe that we embody heritage, that the past still maintains a part in our daily movement, appearing unconsciously.
If "the costume is the first dance", as François Chaignaud said, the costume can be this transmission link, able to dance in dialogue with history, small or big, creating the potentiality of dancing in the past. The costume has this faculty of being able to dissolve the body of the dancer, to change it, to modify it. A new reality exists and a fictional body emerges.>> (Darius Dolatyari-Dolatdoust when asked: <<How is your costume agentive?>>)

// Moving Landscape (2019)
I Become Them (2020 - ongoing)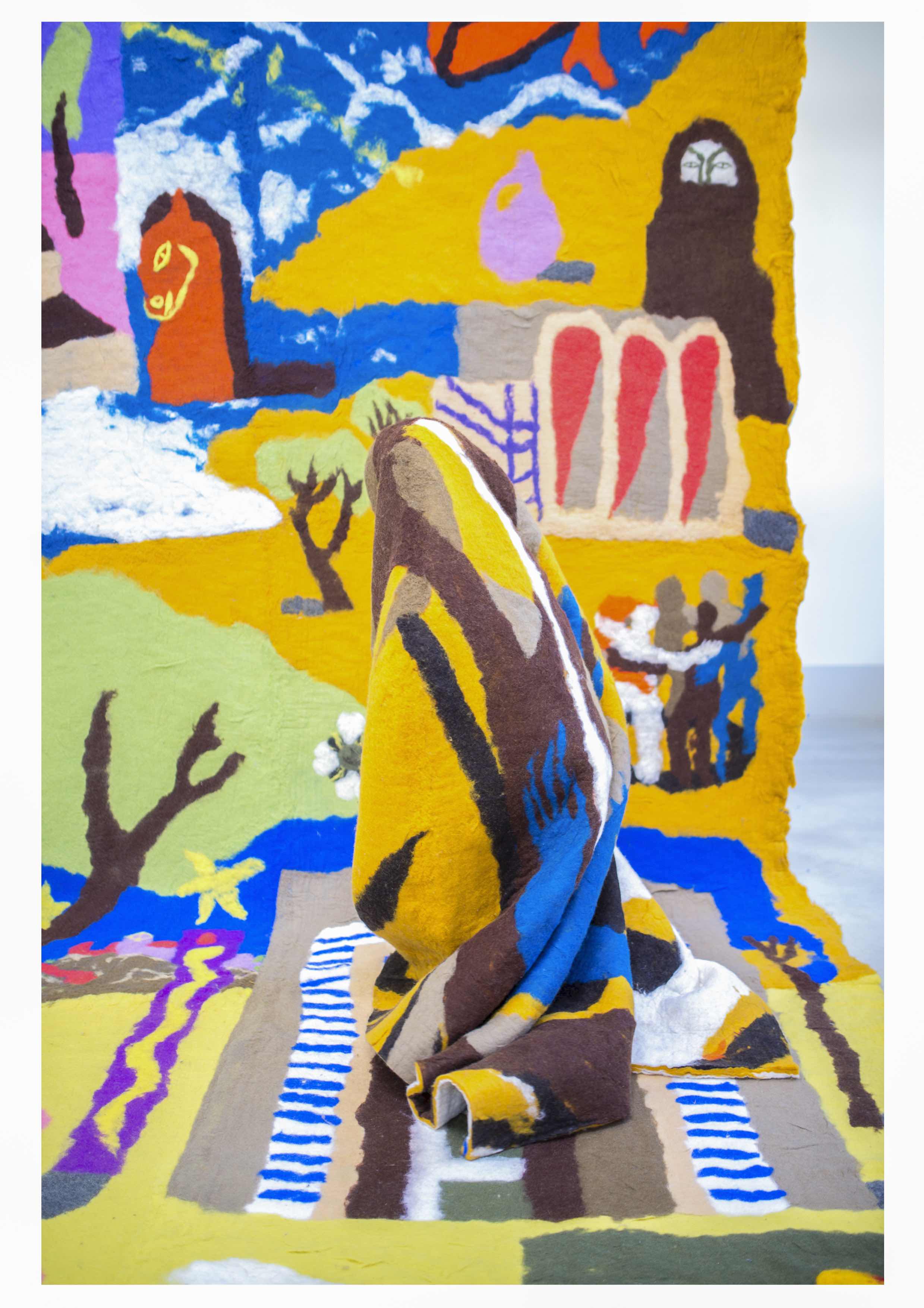 Conceived by Darius Dolatyari-Dolatdoust in collaboration with Célia Boulesteix*, Moving Landscape is a project that crosses diverse disciplines, such as sculpture, textile-painting, installation, choreography and performance. Inspired by Greek Mythology, it aims at creating a sculptural and moving landscape, where bodies, costumes and movement blur together in a landscape made out of felt.

The first part of the project was carried out during a residency at Lottozero (more infos here) in December 2019, and consists in the creation of a huge felt fresco of 6 by 4 meters and a series of costumes, also made out entirely of felt, which were used to create a performance, the final outcome of the project.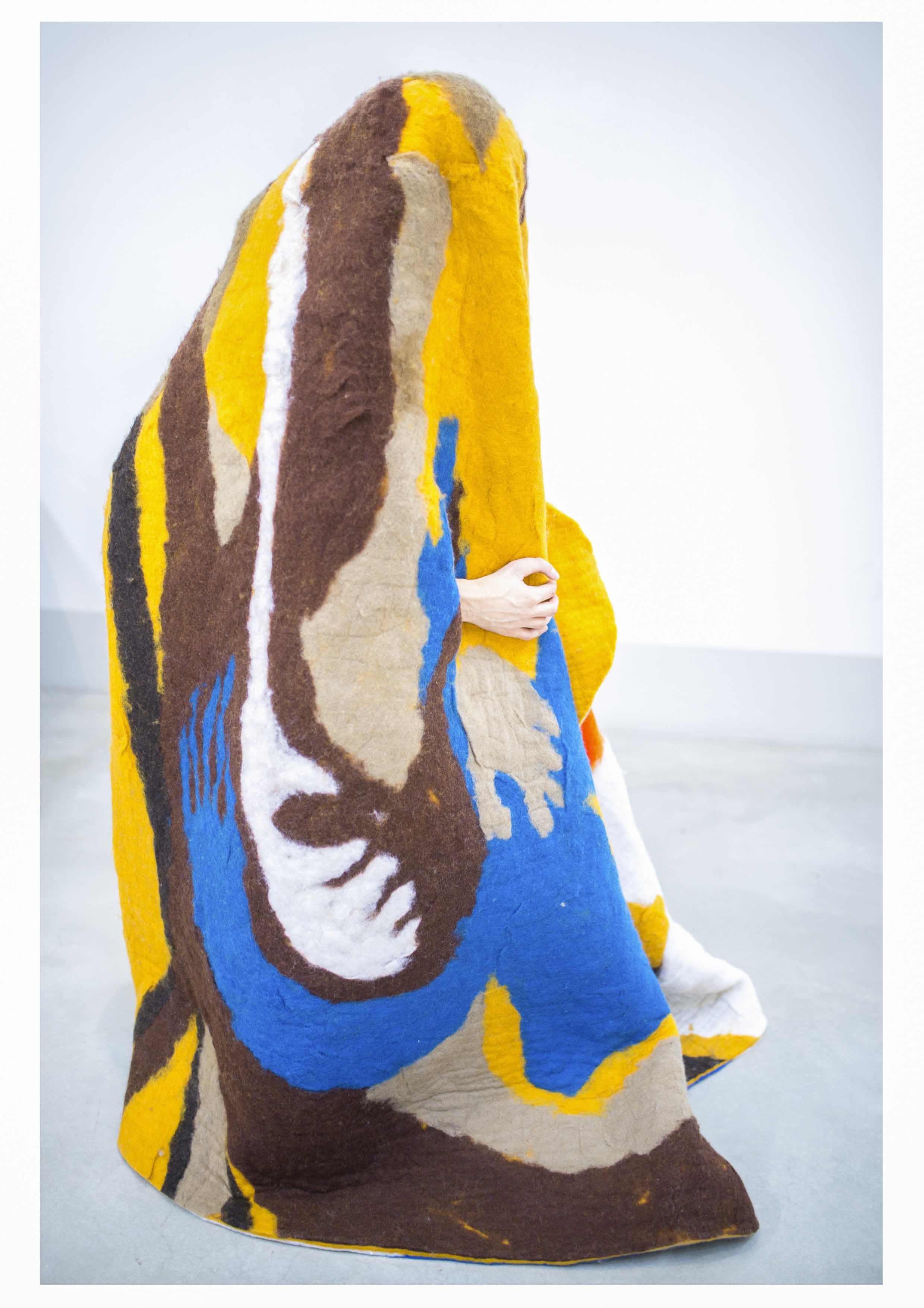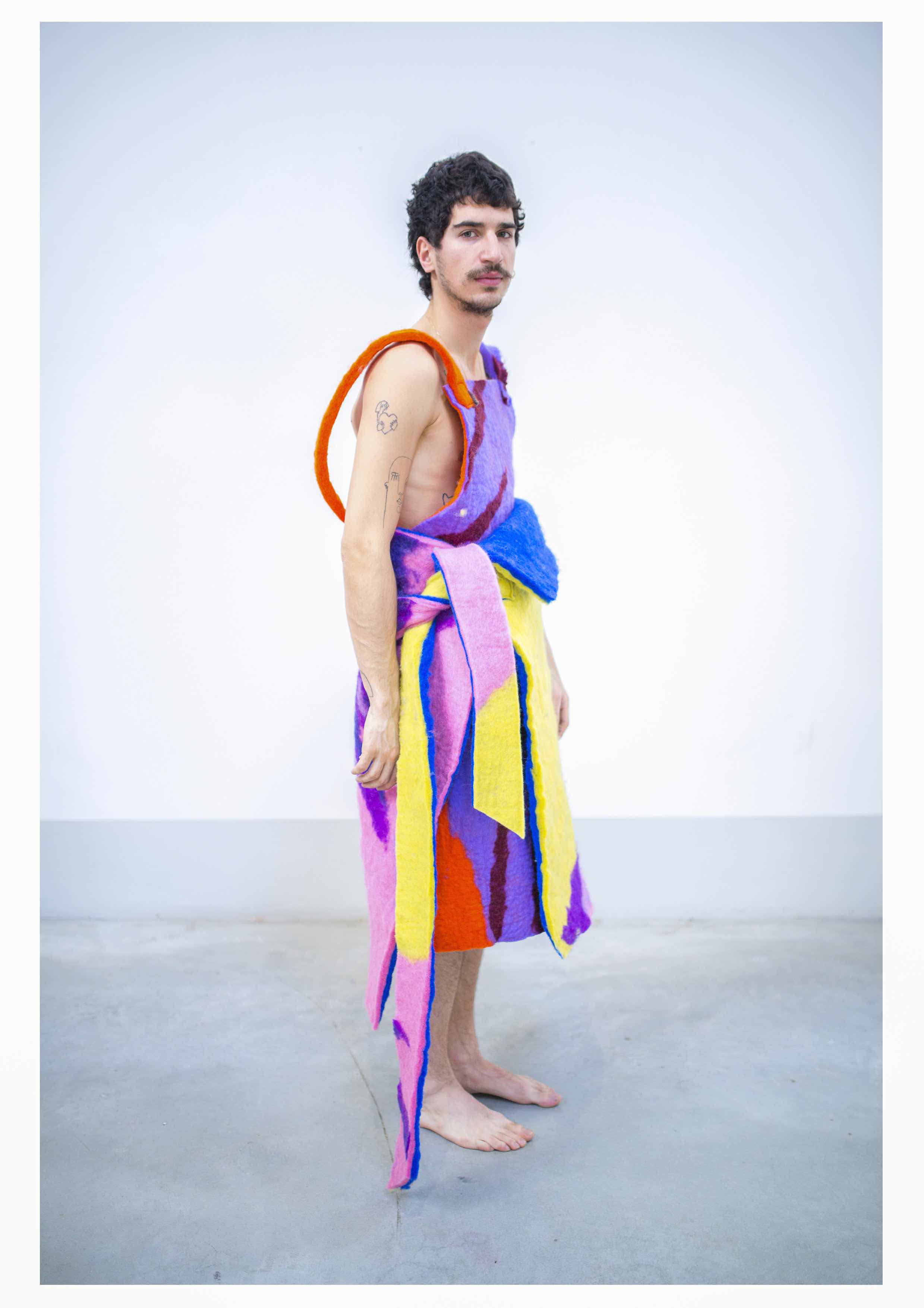 The big felt frames a landscape, a physical and temporal space where dancers can perform and move. Its graphic imagery is inspired by the rest of the antiquities found in the city of Athens. Reproducing this imagery as a pattern on the felt is a way to re-connect with a common past and cultural heritage.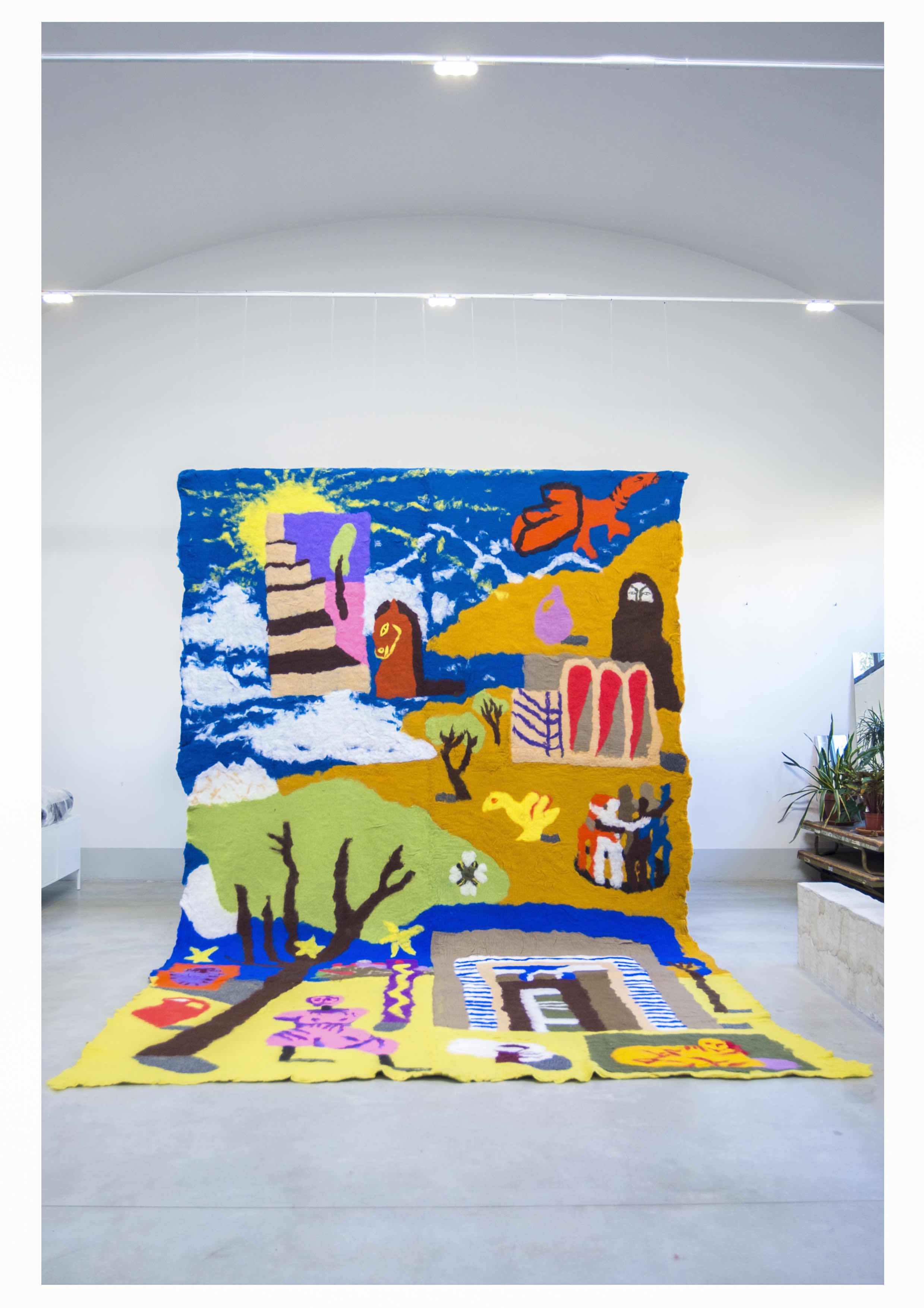 In the performance "I Become them" (presented on the occasion of Storia Notturna, Centrale Fies, July 2020), the costumes play a fundamental role in creating new body's shapes, sculptural and moving at the same time.

Like a text for an actor, the costume is a score, offering the performer a new possibility to move. By modifying the sensory perceptions of his own-body, the costume allows it to expand, to twist, to metamorphose in order to invent new stories of unknown bodies. The costume has this ability to occupy the body by dissolving it, reorganizing the body space which thus defines a new framework to experiment.














<<A new reality exists and a fictional body emerges. I'm creating costumes, to experience how the cloth can contaminate the body. Experimenting a state where I become danced by the costume him-self. Where the costume in its essence produces choreography.

The costume is an opportunity to wear a second skin, to hide behind it, to be someone else, to question gender, physicality and body. It's also a way to recognize yourself and to identify your body.

This performance is about dealing with the in-put given by the costume itself and my own perception as a performer. It becomes a discussion, a journey letting traces that we call choreography.




I continued this performance in Brussels, but without the costumes, because they were storage in the Lottozero space. I was alone, pretending to wear the costumes, trying to remake the same choreography.




Strangely the costumes were more presents, my body more sensible to his transformation, almost mutating in other spaces. How can the costumes transform my perception of my own body? All my movements becames more dance but also more precise, more heavy, always trying to following the traces of the costumes, pretending to be there.>>
During the summer of 2021, I Become Them was further developed on the occasion of an artist residency at Kinkaleri, Prato (IT).
Here Darius Dolatyari-Dolatdoust worked together with dancers and performers Matilde Bassetti, Maureen Béguin and Marcus Nacar specifically on the coreographic component of this project.

*Célia Boulesteix (Limoges, 1996) is a French artist and designer who lives and works in Paris. She gained a BA in fashion, art and multidisciplinary design at École Duperré in Paris. For several years she has been studying and experimenting with felt techniques. You can check out her instagram page here @celiaboulesteix


Pictures of Moving Landscape are courtesy by Rachele Salvioli for Lottozero
Pictures of I Become Them at Centrale Fies are courtesy by the artist and Roberta Segata and Giulio Favotto.
More infos about the exhibition Storia Notturna, curated by Simone Frangi and Denis Isaia at Centrale Fies can be found here

Pictures of the performance in Brussels are courtesy by Joan Arki-Langevin
Pictures of I become them at SpazioK, Kinkaleri are by Vanni Bassetti
/ Wearing the Dead (2019)
<<(...)Wearing my costumes is a way to reincarnate my Iranian origins. Two things connect me to them: the customs and the food that my father transmitted to me and my brothers. It's our only cultural inheritance. As for his mother tongue, he buried it, forgot it; it was the only way to be integrated. The only custom that took place at home was the Iranian New Year, which happened in the first days of spring, called Nowrouz. To honor the new year, a table, becoming an altar, must receive symbols. These symbols are seven objects starting with the letter "S".

They are different objects and foods from the daily life of Iranian culture and they take on a strong symbolic meaning for Nowrouz:
- Sib (the apple) is the knowledge,
- Senjed (mountain ash) means abundance,
- Serkeh (vinegar) calls for rebirth,
- Samanou (sweet wheat dough) symbolises spring,
- Sir (garlic) brings health,
- Sumaq (a spice) gives patience,
- Sékeh (a gold or silver coin) brings wealth to the household.

Like these symbols, my costumes refer to this custom. To wear them is to reconnect with a culture that is out of my reach, it is to dance in the past, to embody memories of my family through bodies and costumes.>>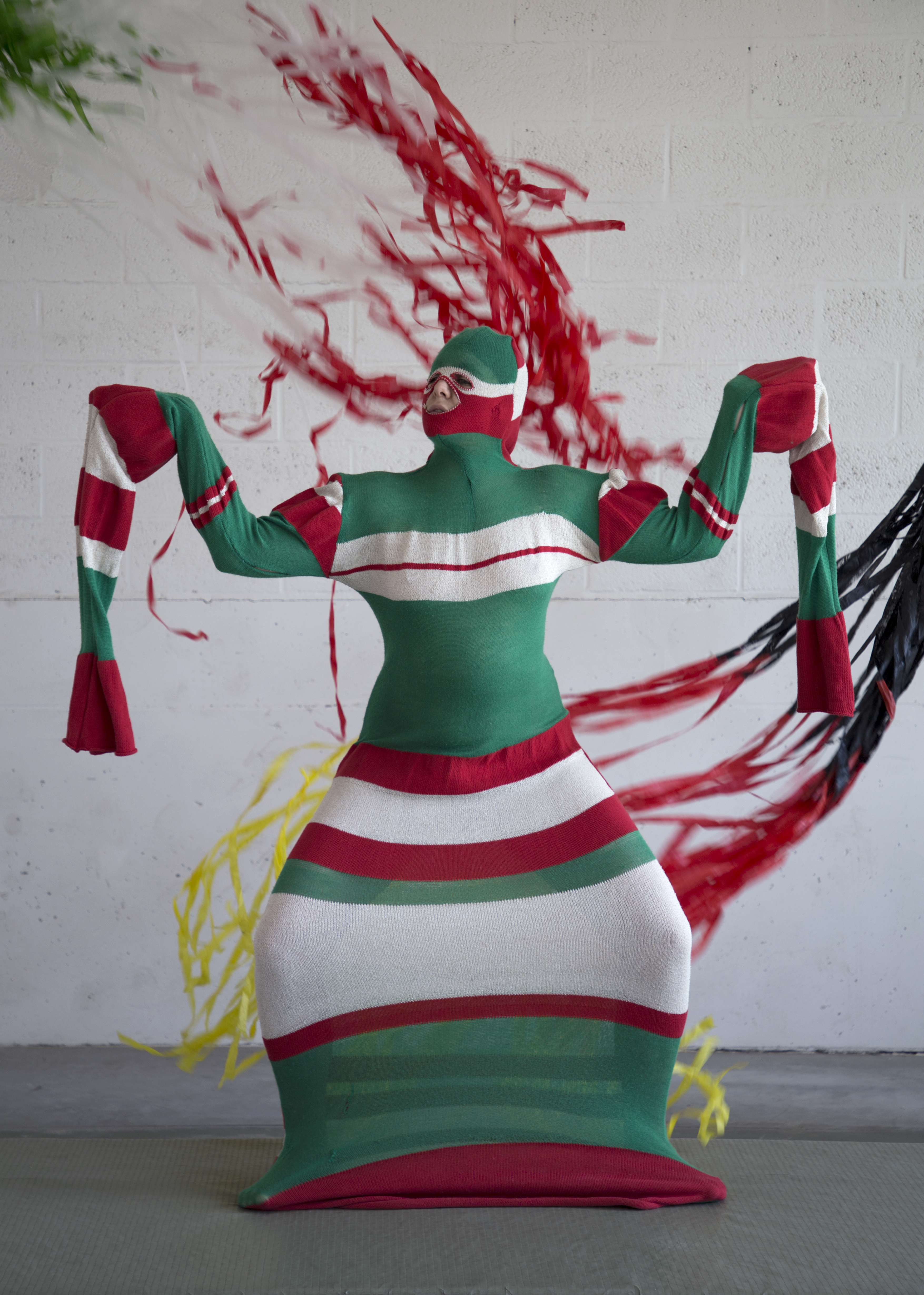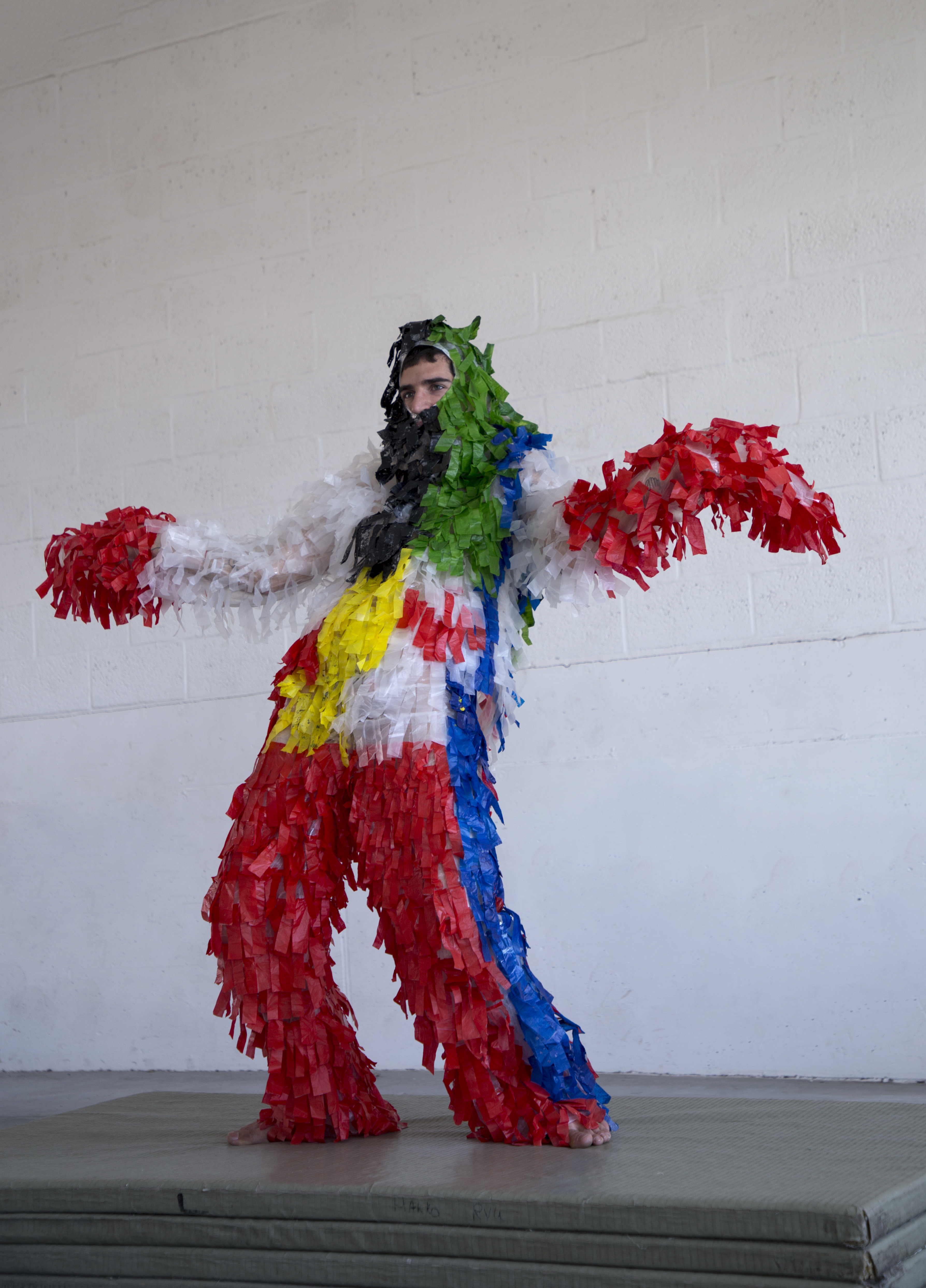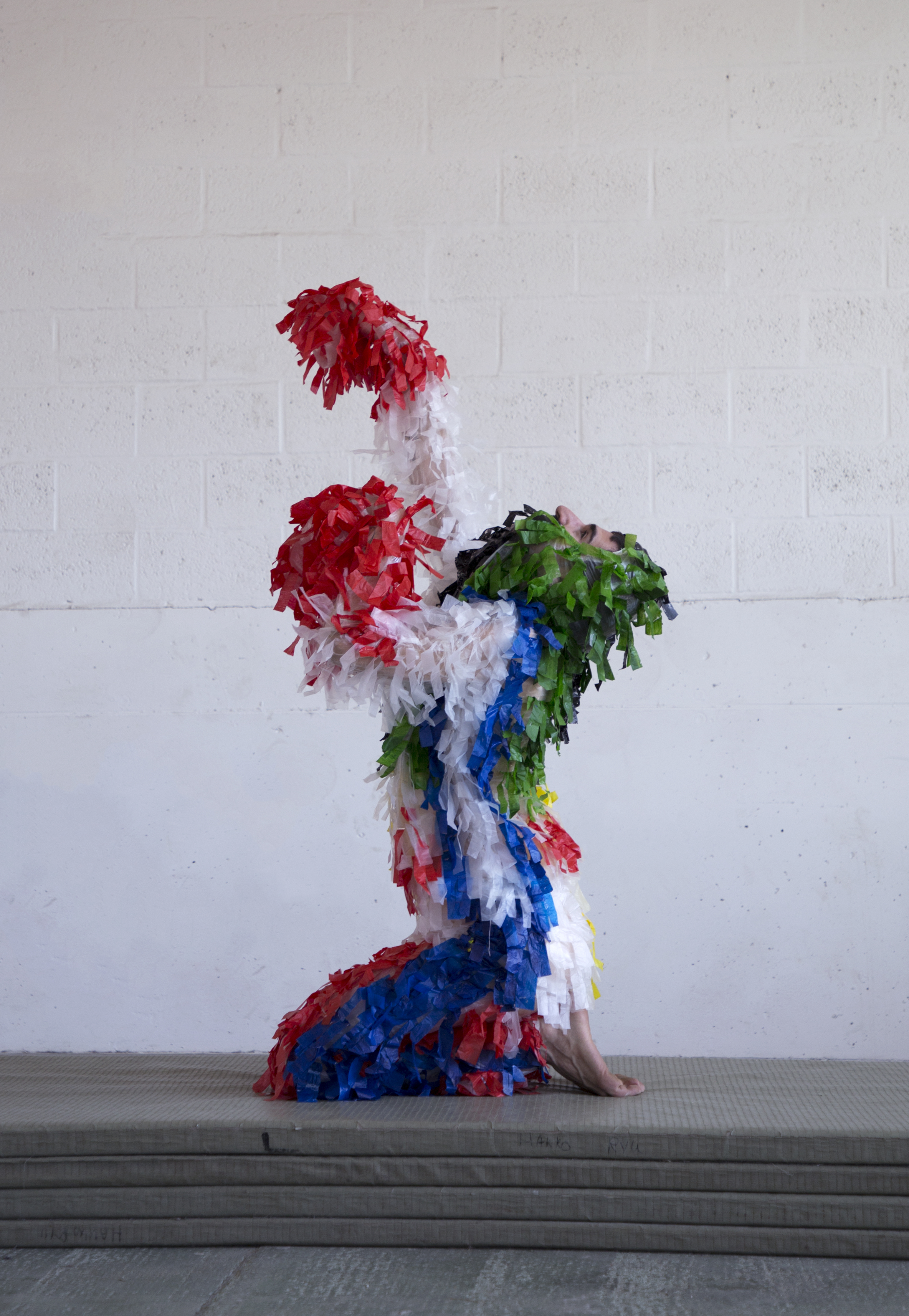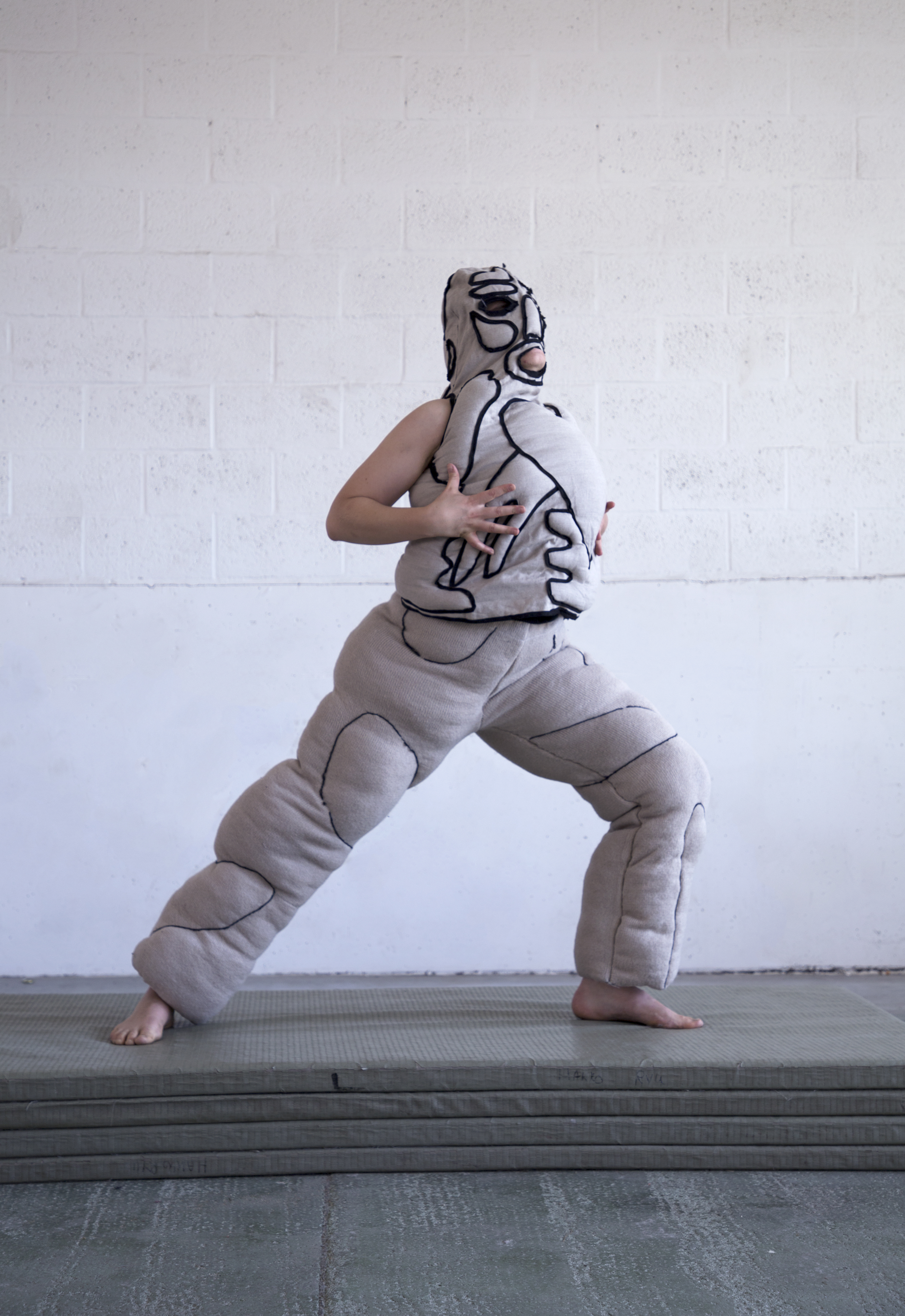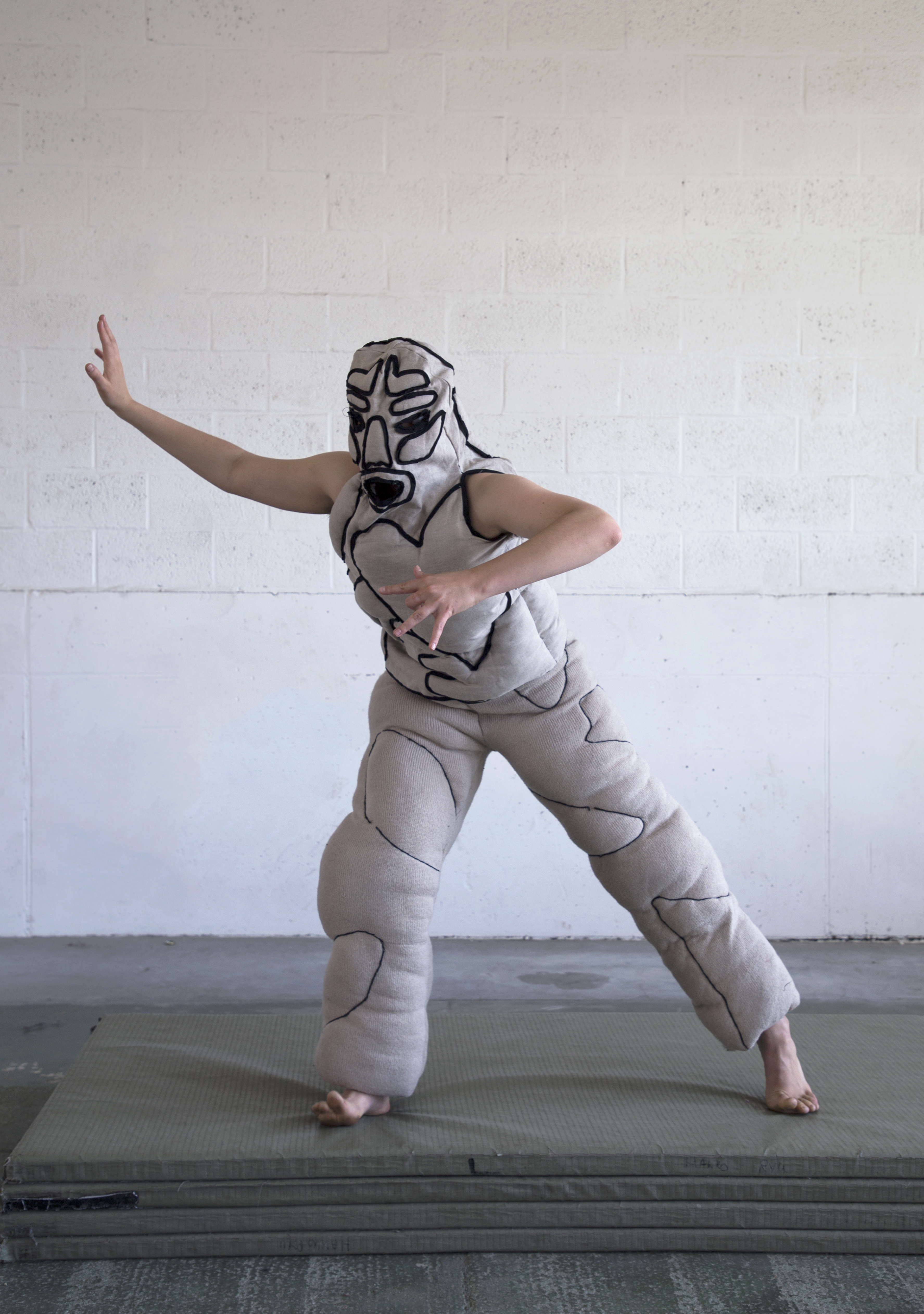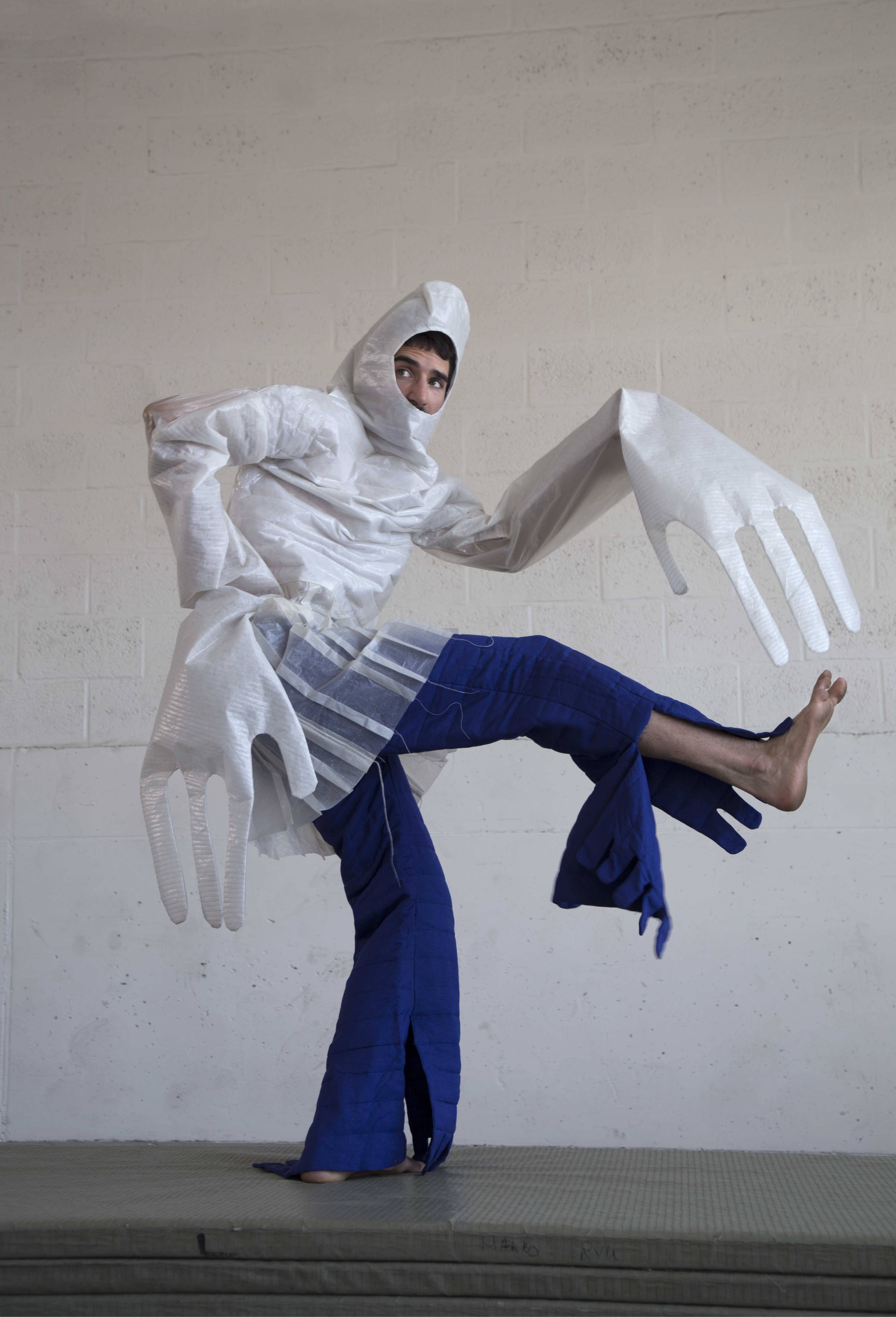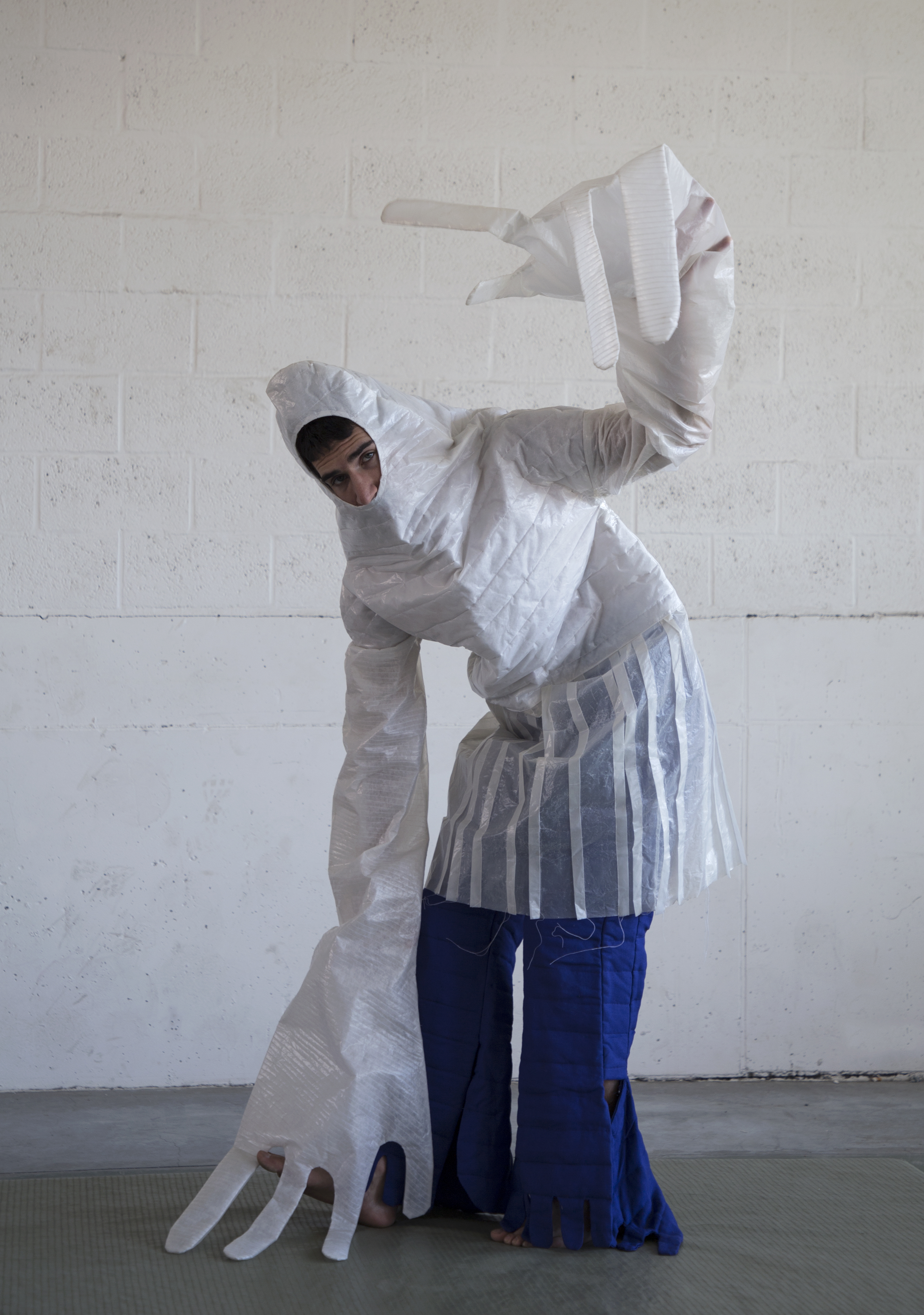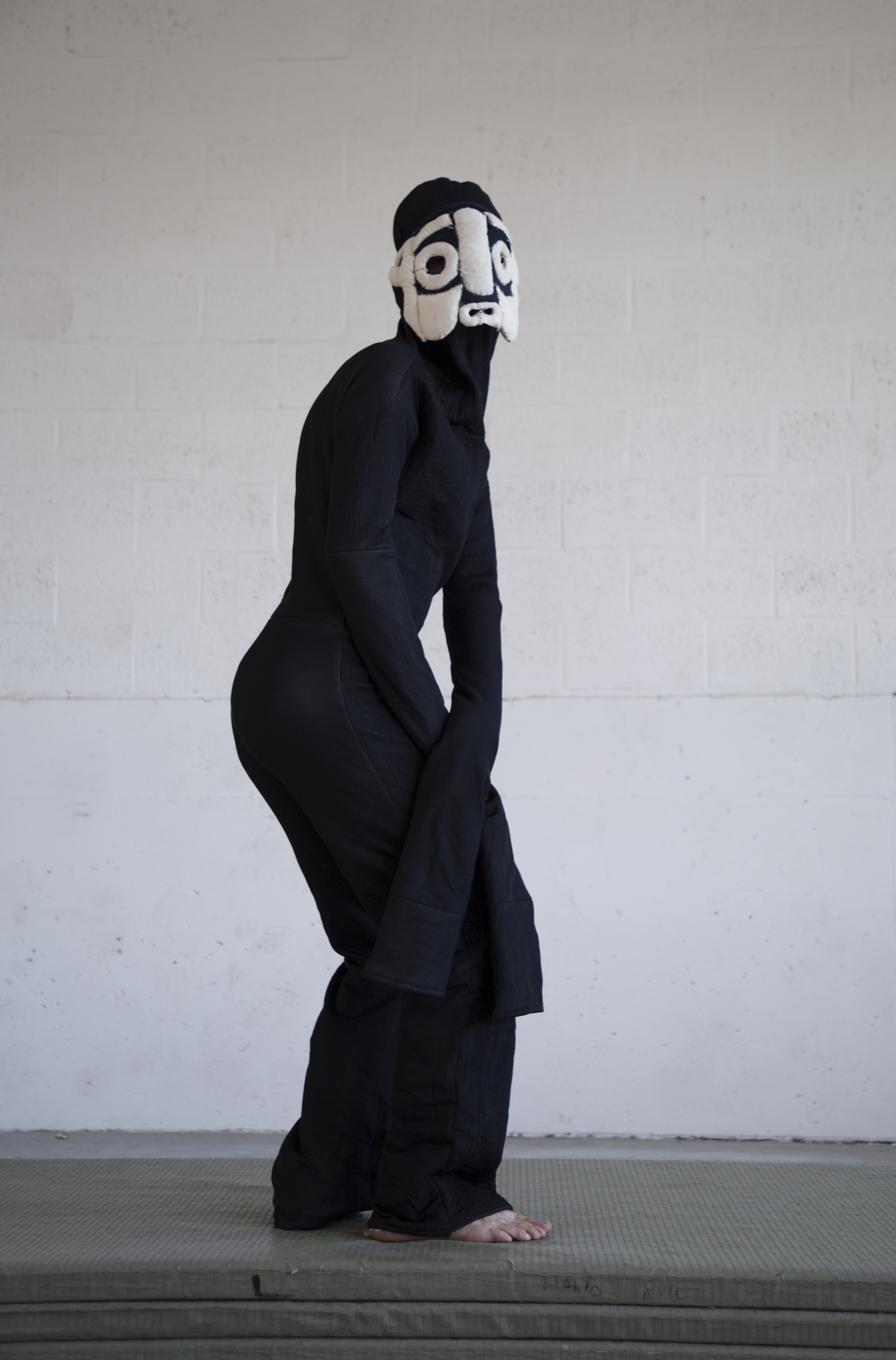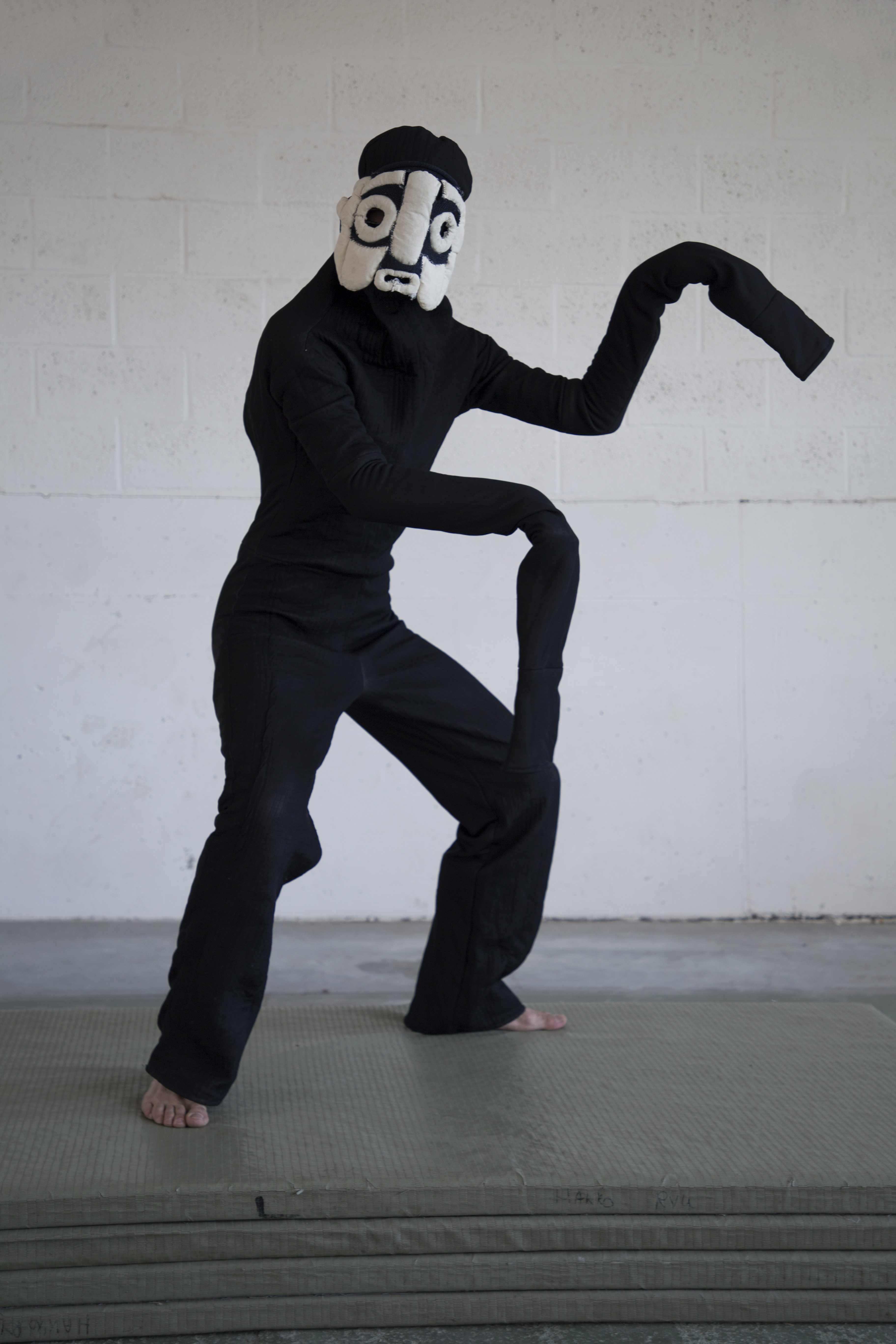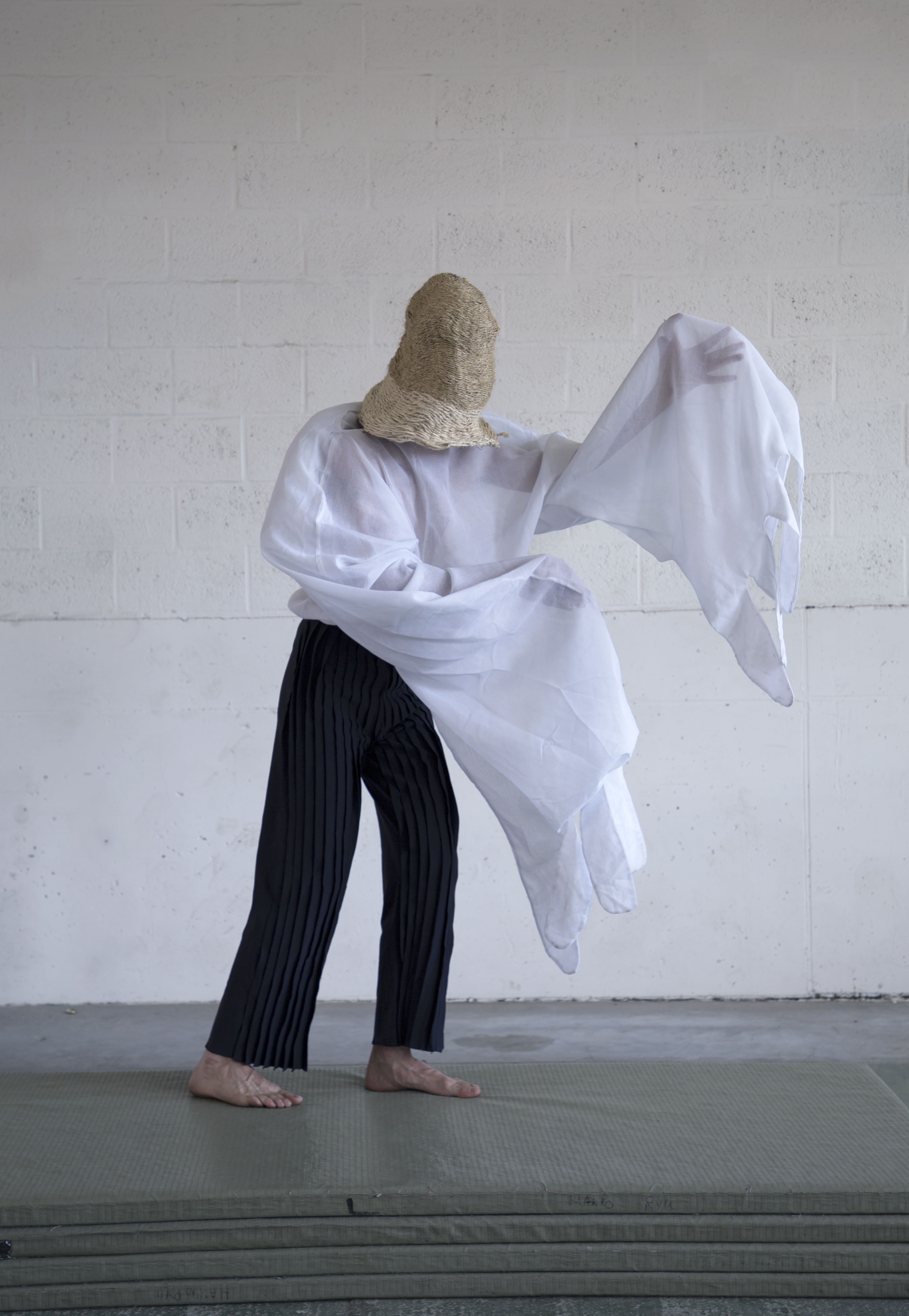 <<This is a work in which both costume and body wear heritage. Where the costume produces its own dance. In this performance, the costume is a journey, a bridge between a culture that I inherited and fantasise about: Iran. I can't visit Iran, because if I go there, I will be obliged to do a military training.

The costumes are inspired by the vibrations of traditional Iranian songs and the Iranian exhibition in Le Louvre. I created these costumes like a second skin to be worn to understand how we build an identity: inspired by the past but still present in our current life, created this impossible dialogue, activating the choreography of memory. Wearing these costumes is a way for me to be part of a shared history, re-embodying a living memory that isn't mine but that still lies in me.




The costume triggers movement. By its nature, its design, the costume itself is the creator of movement. The dramaturgy builds itself in a ritual: to undress, dressing and wearing the costumes, to embody stories/history through a choreography, coming back to the naked self, meditating and drinking tea—it's a trip, a journey that I want to share.>>


*Maureen Beguin ( Paris, 1994) half-french, half-Irish womxn. She is an artist, performer and dramaturg living in Paris. She believes art has to be made in collaboration to escape the norms that are imposed by our capitalistic society.
www.maureenbeguin.com
All images are courtesy of the artist and Romy Berger

Go deep into Darius Dolatyari-Dolatdoust artistic practice via these links ︎︎︎