Zhōuwéi Network
"Scent of Time and the liminal realm:
the ongoing process"
This project is curated by Eleonora Angiolini

Dasha Golova (1990) is a Belarusian artist and tailor based in Amsterdam. She is the founder of the bi-annual event Textile Initiative that focuses on clothing repair and education around the field of textile. Golova studied Fashion Design and pattern making at the Istituto Polimoda (2016) in Firenze and Fine Arts at the Rietveld Academie (2020). During 2021 she organised a participatory group show Voices of Belarus. Chapter Two: Restoring Connections at the Punt WG, Amsterdam. This show aimed to bring awareness to the current situation in Belarus and invite participants to stand in solidarity with political prisoners. She has worked in close collaboration with artist duo Liminal Vision as a costume designer for Sonzai Zone and Zhouwei Network.
"There are a thousand ways to repair a structure and thousand more to make a hole. My curiosity towards reconstruction of material structures and human relations into performance, an event or installation is what culminates my craftsmanship into an expanded art form and defines my role as an artist. The focus on margin, craft, detail and repetition originates from the desire to build and forge, to influence the outer world by the inner one, and vice versa. The objects I create often operate in aesthetic, symbolic and social registers. Their materialities, shapes, and assigned functions perform as connective and empowering agents towards assembling a new social composition - weaving a new social fabric."
Collaboration

The synergy between Golova and Liminal Vision (Emilia Tapprest and Victor Evink) manifested from an intuitive connection on multiple levels. Both make use of various techniques and outputs, from artefacts to text and performance that together create a multi-faceted storyworld through which the audience is invited to navigate - for Golova mainly in the form of installations, and for Liminal Vision mainly through film. Besides a strong aesthetic resonance, their mutual recognition has been most profound on the level of values and the creation process. On both sides, there is a strong sense of commitment and personal, emotional investment. The worlds created by both Dasha Golova and Liminal Vision are characterised by care and cultivation over time, through fully immersing themselves and building relationships with the fictional characters. In this way, the worlds transcend the level of mere design products and become dreams and visions through which the artists search for their own place and position.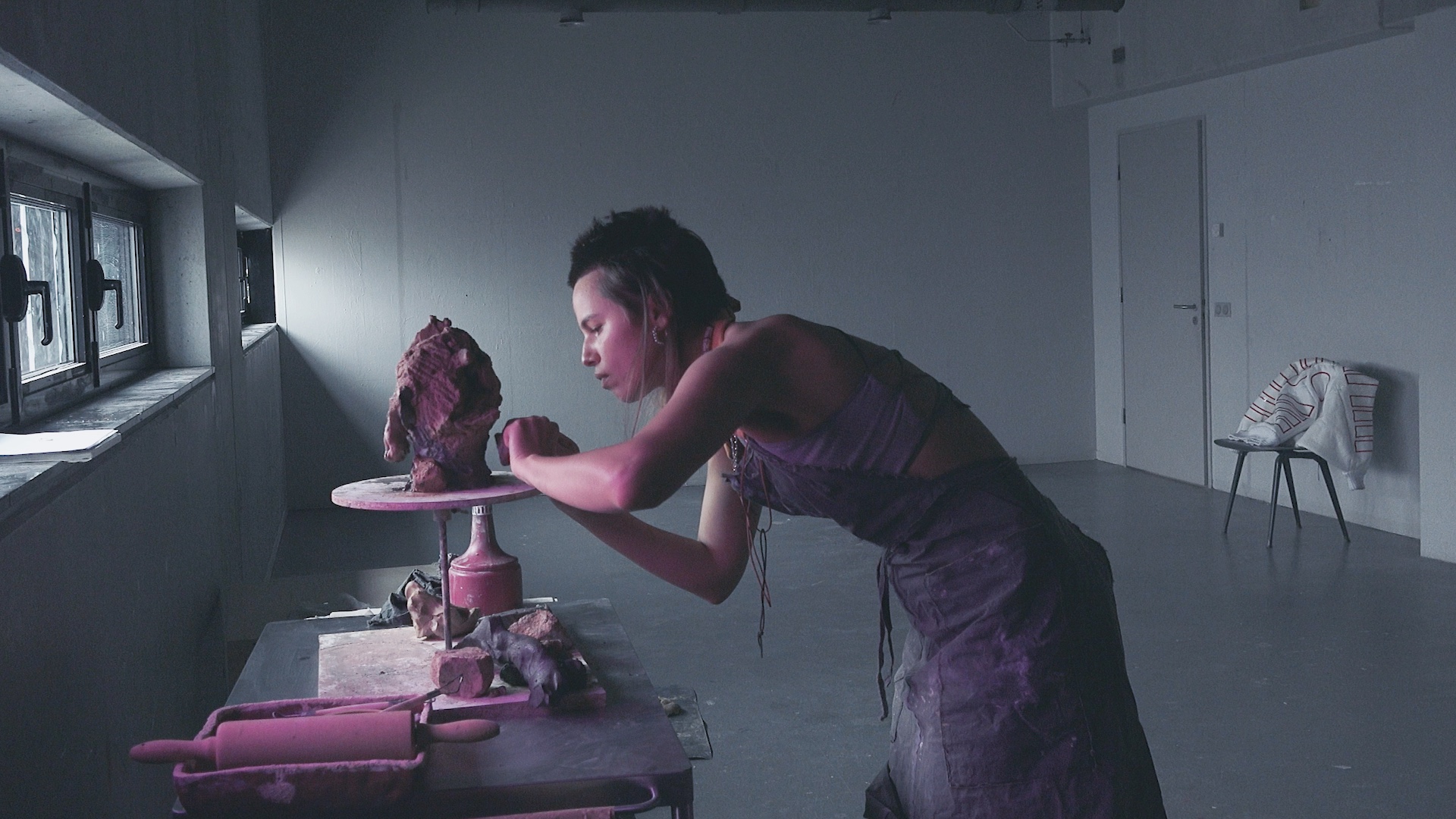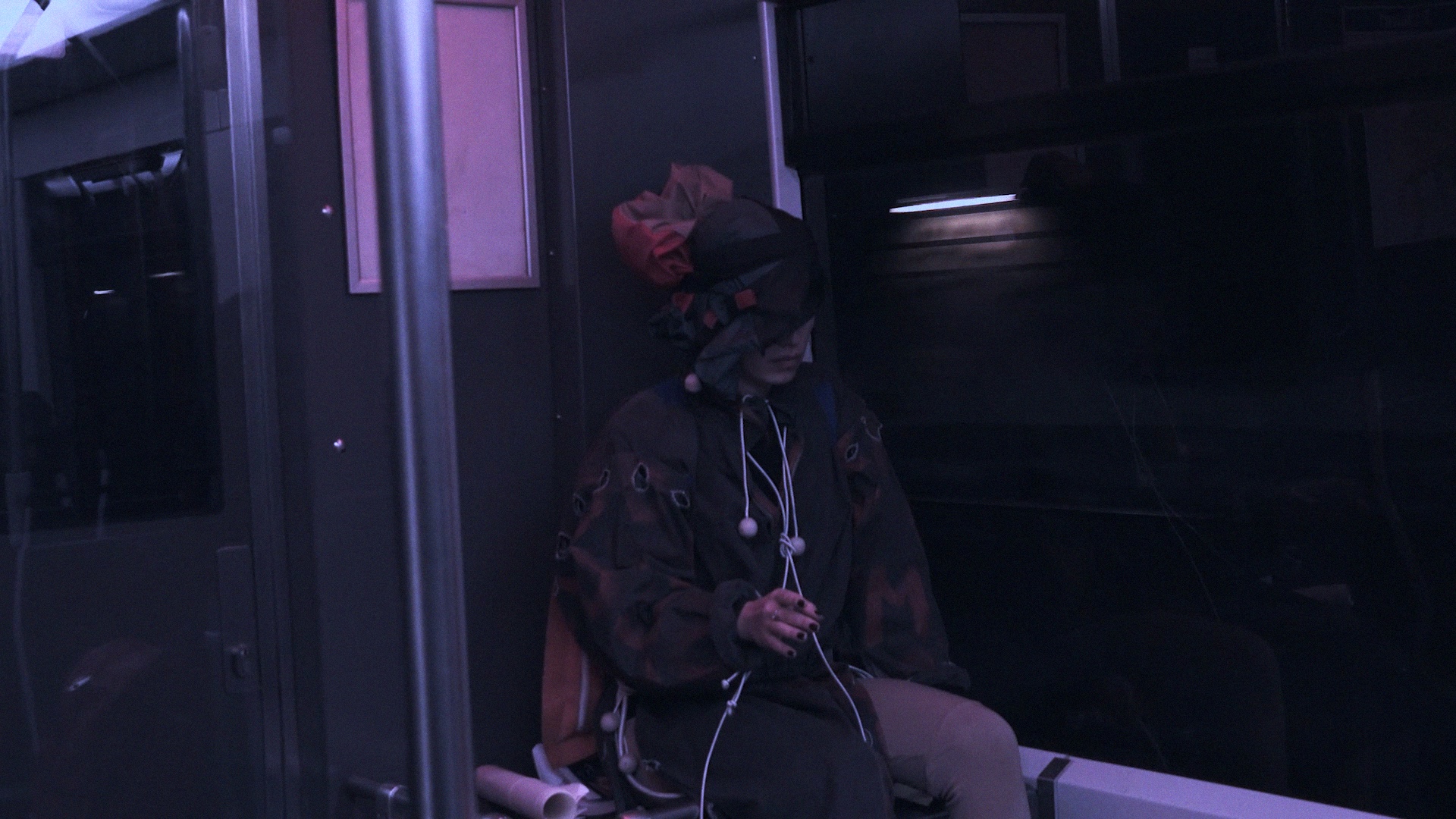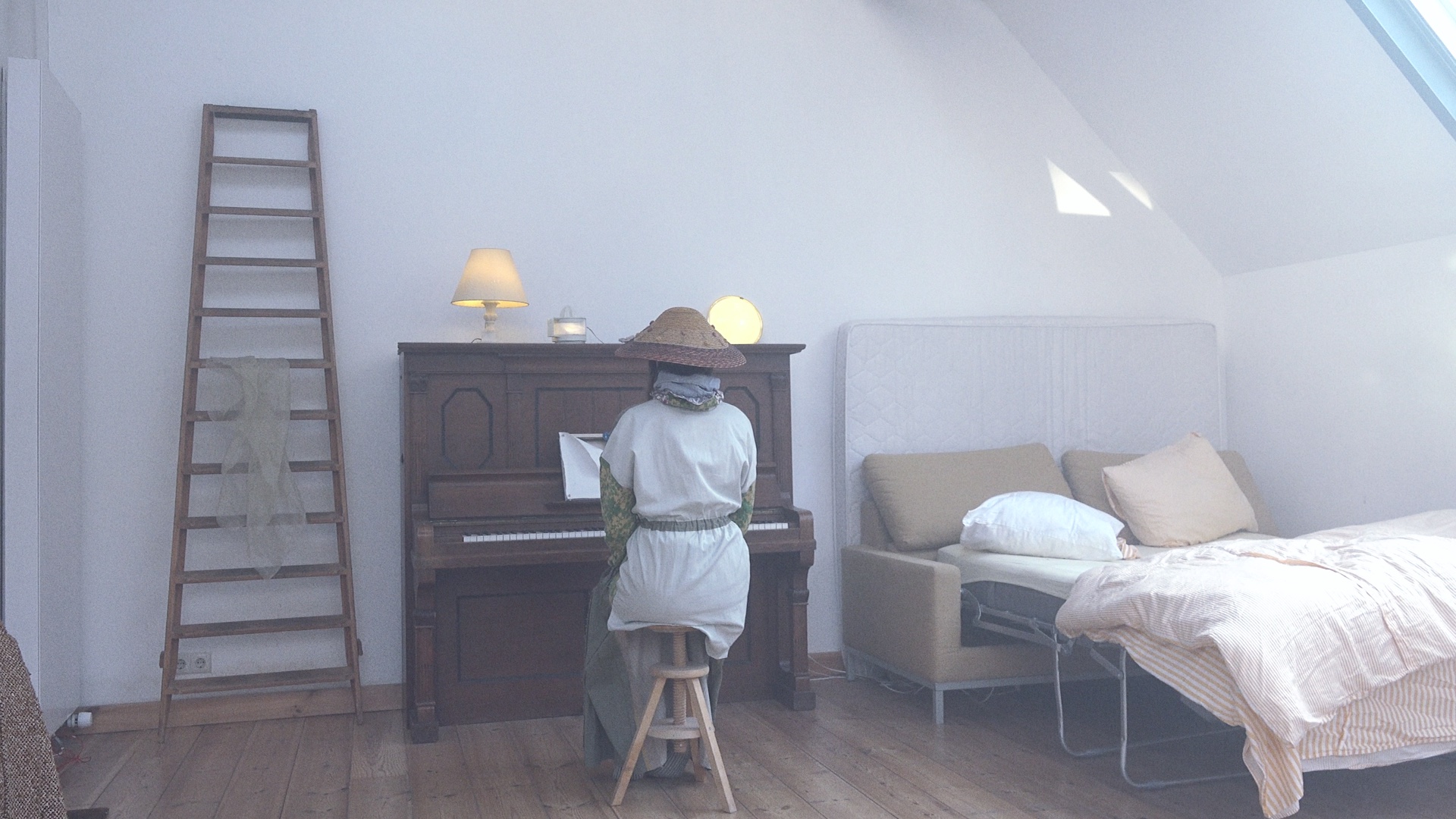 In addition to this process of mutual nourishment, they have had several collaborations. These include Tapprest's first film Sonzai Zone (2019) in which Golova acts as the main character Souvd, while her styling and costume design are a defining element of the film's worldbuilding - and Dasha Golova's graduation work The Crystal Ladder - where Emilia Tapprest contributed through cinematography while Victor Evink performed as a character.
A dedicated focus about The Crystal Ladder by Dasha Golova can be found here

For Liminal Vision's new film work Scent of Time, Golova created an outfit for the 12-year-old performer and dancer Polina Hordiievska. Other key collaborators include Kyiv-based choreographer Dayana Mankovskaya, graphic designer Camilo Garcia, and music producers Tarawangsawelas, Europa and David J. Adan.


The symbolic space

While the research for Zhōuwéi Network in 2020-21 could be described as 'world-driven' [1], we have recently shifted our focus towards the phenomenological implications of the positionality that a character occupies inside their socio-technical system. Drawing from the writings of Marie-Luise Angerer (2014) on affect [2] and Luciana Parisi (2009) on technoecologies of sensation [3], we look at the implications of "affect" as encapsulating the domain of the sexual, desire and instinct. This includes neuro-biological understandings of unconscious decision-making as well as psychoanalytical conceptions of libido, the subconscious and The Real.

In an intuitive attempt to visualise the characters' psychological journeys inside and beyond their lifeworlds, Zhōuwéi Network as a project moved gradually towards a metaphorical use of cinematic space, exploring archetypal imagery and surrealist, mystical conceptions of "the journey" as the language through which the subconscious can make itself known. The work continuously returns to sceneries that are purposefully ambiguous whether they are situated in the character's literal storyworld, in a technologically mediated experience, or representative of a mental state.

The cinematic language of the 'symbolic space' enabled us to depict characters in the place that lies between the socio-technical system they have escaped from and the one they are moving towards. This place we have dubbed as 'the liminal realm', a mental state that allows holding multiple worlds at once, even if they contradict with each other. Liminality (from the latin word "līmen", meaning "a threshold") can be used to describe a period of transition during which usual models of thought, self-understanding and behaviour are shifted, giving way to something new. Inspired by anthropologist Victor Turner, who has described liminality in the context of initiation and ritual, we conceptualise the liminal realm as a sacred yet confrontational and disorienting space-time in which a wider perspective can be revealed.
First iteration for Symbolic Space outfit (June 2021)
In June 2021, Golova created the first iteration of a "symbolic space" outfit to be worn by Emilia Tapprest for her performance at the Jan van Eyck academy open studios.
The outfit has the role of accompanying oneself in a state of "hypersoberness," a higher form of consciousness that sees beyond the fragile constructions of identity, relationships and belonging.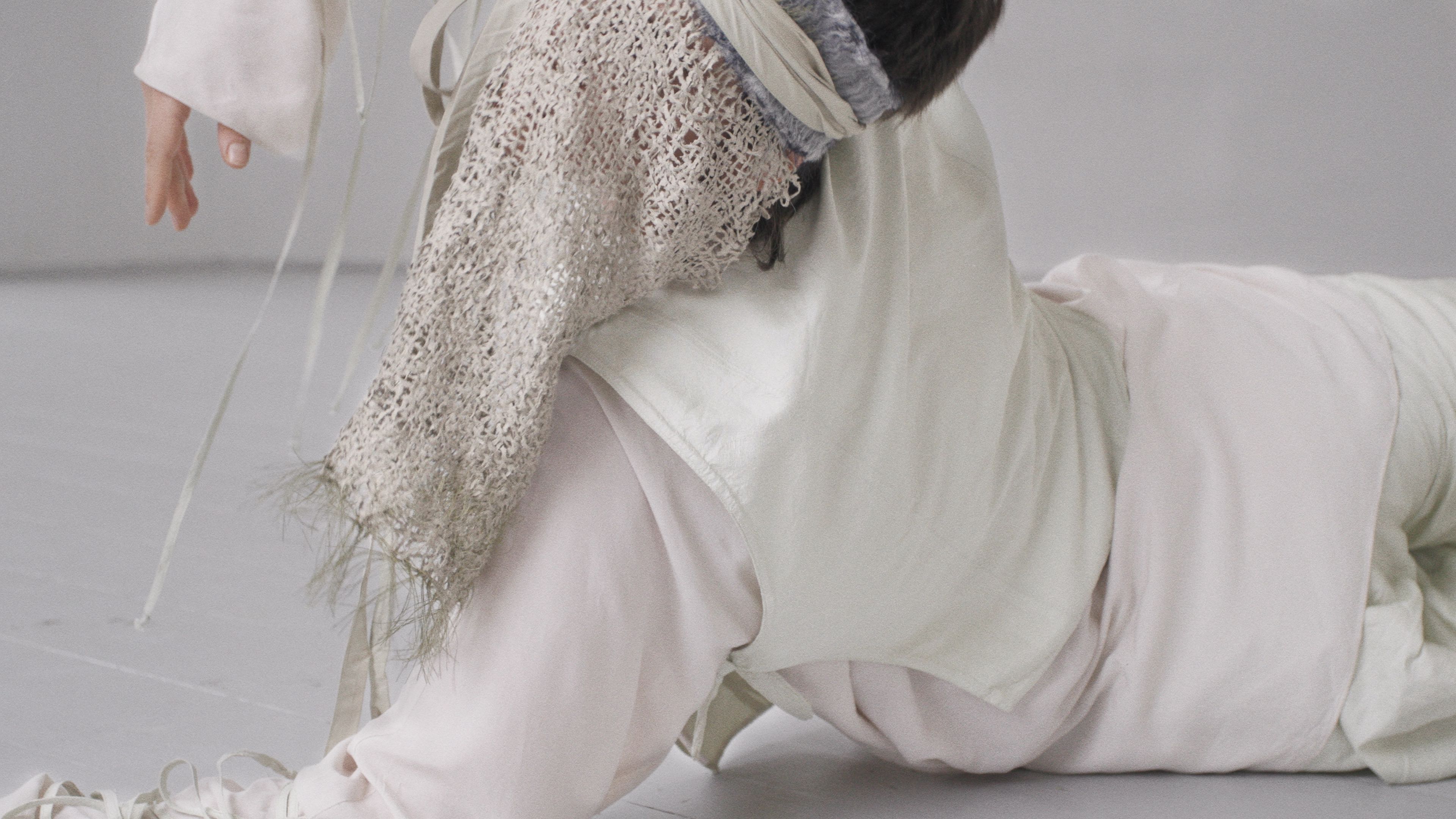 Outfit designed for Scent of Time (in progress/2022)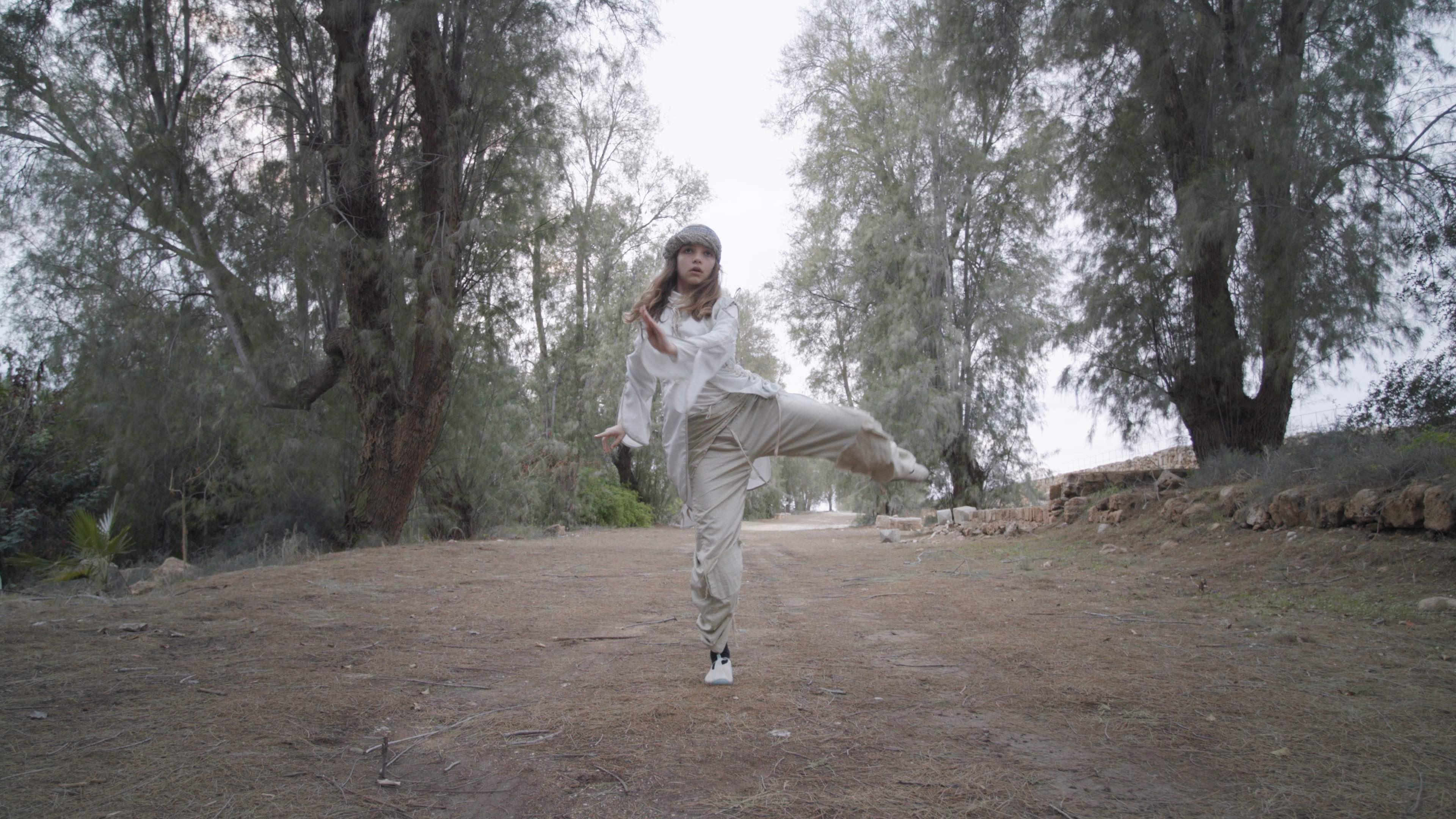 Footnotes:

1) Prototyping different social, cultural, economical and technological aspects of speculative societies and staging interactions with characters in order to tell something particular about the world itself.

2) Affect is a theoretical concept and research area on the intersection of philosophy, neuroscience and media studies which describes the realm of behaviour and cognition that precedes and evades language and conscious awareness.

3) Technoecologies of sensation are a theoretical concept that describes the electronic media infrastructure and the collectivity of connected human bodies it connects as one symbiotic superstructure, characterised by direct feedback loops between digital media and unconscious bodily activity.

Sources:

Angerer, M. L. (2014). Desire after affect. Rowman & Littlefield.
Parisi, L. Technoecologies of sensation. In: Herzogenrath, B. (Ed.). (2009). Deleuze/Guattari & Ecology, New York: Palgrave Macmillan, pp.182-199.